Kia Sponsors YouTube Music Awards
Tuesday, October 1, 2013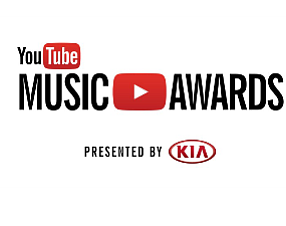 Kia Motors Corp. will be the presenting sponsor of the first-ever YouTube Music Awards, which are slated for the video-sharing website on Nov. 3.
Kia Motors Corp. is the parent company of the Kia Motors America in Irvine, which handles marketing and distribution of Kia vehicles in United States.
The event will show YouTube viewers concerts in New York, Seoul, Moscow, London and Brazil. It will feature performances from and collaborations between a variety of artists, including top stars Eminem, Lady Gaga and Arcade Fire.
"The YouTube Music Awards will be a first in digital and music entertainment and Kia is proud to be the presenting sponsor of this event," Soon-Nam Lee, Kia's vice president of marketing, said in a news release. "Digital media has played a pivotal role in how we connect with our customers, and with more consumers going on-line every day to engage with content, it is only natural that we lead the way with this YouTube sponsorship."
The sponsorship will incorporate several initiatives aimed at creating "resonating, memorable and positive links between music entertainment and Kia brand."