Bruxie Gets Private Equity Backer
Tuesday, October 1, 2013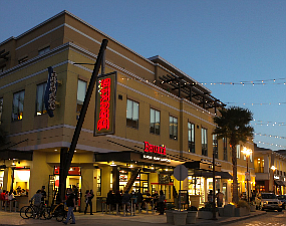 An East Coast private equity firm that has backed P.F. Chang's, Baja Fresh and other restaurant chains in the past made an undisclosed investment in Orange-based Bruxie.
Bruxie is known for its waffle sandwiches, and currently has six restaurants, mostly in Orange County. It said the funds from Greenwich, Conn.-based Catterton Partners come as the chain expects "significant growth throughout Southern California and beyond."
"This partnership and collaboration will be invaluable to us as we look to expand our brand," Cofounder Dean Simon said in a statement. "Our creative concept has garnered an incredible response in Southern California, and we are very excited to bring the Bruxie experience to new guests in new markets."
Simon founded the company with Kelly Mullarney in 2010.