Auto Sales Fall in September
Tuesday, October 1, 2013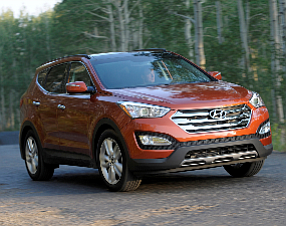 Automakers based in Orange County joined a general industry trend that saw sales in September drop compared with a year earlier, partly on a shift in Labor Day sales, some of which were accounted for in August.
The largest automaker with headquarters in Orange County, Costa Mesa-based Hyundai Motor America Inc., reported sales last month down 8% from a year ago to 55,102 vehicles.
"After consistently experiencing year-over-year sales gains in 2013, we definitely felt a market pull-back during the month of September," said Hyundai Executive Vice President of National Sales Dave Zuchowski in a statement. "A shorter selling month certainly contributed to this softening but waning consumer confidence influenced by concerns about a potential government shutdown and uncertainty over out-of-pocket health care costs, associated with the launch of the Affordable Care Act, were likely causal factors, as well."
Irvine-based Kia Motors America Inc. sold 38,003 vehicles in September, down about 21% from the year-ago period.
Mazda North American Operations, also of Irvine, saw its September vehicle sales down about 7% to 22,464.
Cypress-based Mitsubishi Motors North America sold 4,001 vehicles, down 16.7% from a year earlier.
Vehicle sales nationally were down 4.2% for the month to 1.14 million vehicles, according to New Jersey-based Autodata Corp.'s Motor Intelligence.
September's results put the industry on track to sell about 15.28 million vehicles for the year, according to Motor Intelligence.