Report: Proxy Advisor Calls for Billabong Int'l Board Changes
Tuesday, November 26, 2013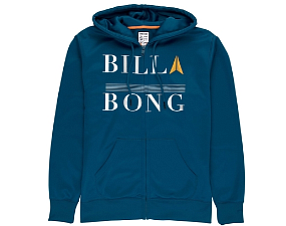 The parent of Irvine-based Billabong USA is once again under fire—this time by proxy adviser Institutional Shareholder Services Inc., which is reportedly calling for the removal of Billabong International Ltd. Board Chair Ian Pollard along with two directors.
The Australian Financial Review reported that ISS's calls for a board changeup stems from the tumultuous couple years the surfwear company has endured. Pollard has served on the board with Sally Pitkin and Howard Mowlem—the two other directors ISS would like to see gone.
The company received multiple purchase offers during the past two years. The period of uncertainty, mixed with a tough business environment in some of the markets the company does business in, led to executive shuffling in Australia and at some of the company's brands locally.
Billabong International owns a portfolio of apparel and retail brands, many of which are based in Orange County, including RVCA, Element, VonZipper and Honolua.
Billabong International's shares closed down about 4% on Monday in Australia where it is traded on the Australian Securities Exchange. The company had a recent market value of $143.26 million. The company's shares are down about 66% so far this year.
Separately, news outlets in Australia are also reporting that online retailer SurfStitch, which counts Billabong as a 51% owner, is weighing its options on an initial public offering. Billabong increased its stake in the retailer from 20% to 51% in October 2012.
Billabong International's annual meeting is set for Dec. 10 in Australia.