Quiksilver Inks Kids Licensing Deal
Tuesday, November 26, 2013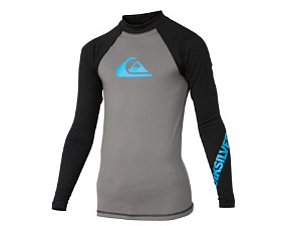 Quiksilver Inc. said children's apparel under the company's Quiksilver and DC brands will be made and marketed by New York-based LF USA under a new licensing agreement announced Tuesday.
The company had said earlier this year it intended to expand into more licensing deals of some of its "secondary or peripheral product categories" in an effort to free up resources and focus on its core business.
LF USA, which is a subsidiary of Hong Kong-based Li & Fung Ltd., will handle the design work, manufacturing and marketing under the licensing deal.
Children's product from LF USA will roll out beginning in fall 2014.
Quiksilver announced what it called a multi-year profit improvement plan in May that emphasizes the company's flagship Quiksilver, Roxy and DC brands. It also said it plans to trim its product offerings, sell off non-core brands, shutter underperforming stores and revamp global operations.

Quiksilver shares were up about 5% in afternoon trading Tuesday to a market value of $1.49 billion.
The company is expected to report results for its fourth-quarter and full year ended in October on Dec. 12.