Study: JWA Mexico Service Brings $131M Economic Impact
Thursday, November 21, 2013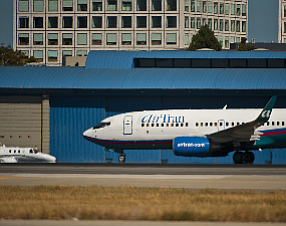 An economic impact study on John Wayne Airport's Mexico service shows the new flights have generated some $131 million for the area.
Southwest Airlines' AirTran Airways subsidiary began daily service to Cabo San Lucas and Mexico City from Orange County in June 2012.
That was followed in October 2012 with Interjet's daily service to Guadalajara and Mexico City.
Economic impacts of the service, as measured by the report, range from ticket sales to hotel stays and other spending by visitors, among other factors.
The Mexico service also has generated 990 full-time jobs, the study found.