Founding CEO Rejoins Kor-Am Bank in Garden Grove
Thursday, November 21, 2013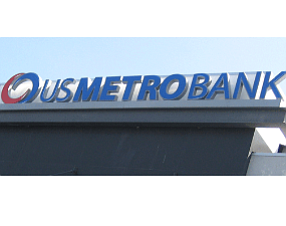 US Metro Bank founding Chief Executive Dong Il Kim has returned to the struggling Korean-American bank.
Kim rejoined Garden Grove-based US Metro earlier this month as chief executive, the second time he's held the post since he founded the institution in 2006.
US Metro has had a few bosses in the past year or so. It started this year with an empty chief executive seat, after William Im stepped down in May 2012. The bank in February hired Jung Chan Chang, who resigned in July.
US Metro had $77 million in assets as of the third quarter. It lost nearly $2 million during the three-month period.
The bank also is under a consent order by state and federal regulators to improve capital ratios and loan quality. It still has about $2.4 million in funds borrowed in 2009 through the federal Troubled Asset Relief Program.
Kim most recently served as chief executive and president of Saehan Bancorp in Los Angeles. His departure from Saehan followed the bank's recent sale to Wilshire Bancorp Inc., another Korean-American bank in Los Angeles, for about $105.5 million.