Questcor Adds Elan Corp. Boss to Board
Friday, November 15, 2013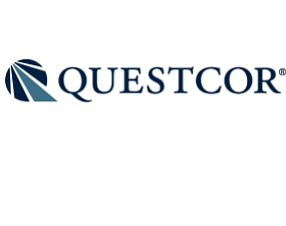 Anaheim-based drug maker Questcor Pharmaceuticals Inc. has appointed Kelly Martin, head of Elan Corp. in Ireland, to its board of directors.
Martin joins seven other directors for Questcor, one of the largest drug companies based in Orange County and among the fastest-growing public companies here, according to a recent Business Journal list that ranked companies based on two-year revenue increases.
Questcor recently posted third-quarter profit of $94.4 million on $236.3 million in revenue, both figures above analysts' estimates.
Martin took the chief executive post at Elan, a Dublin-based biotechnology company, in 2003. He has since helped the company strengthen its balance sheet, including by reducing about $4.5 billion in debt. Elan has a market value of about $9.16 billion, an increase of about $1 billion since Martin joined the company.
Martin spent more than 20 years at Merrill Lynch & Co. prior to joining Elan. He served the wealth advisory firm as head of its international private client group and oversaw a turnaround of the company's global debt markets unit.
Elan in July announced it has agreed to an $8.6 billion buyout deal from Allegan, Mich.-based drug maker Perrigo Co., which is among the largest manufacturer of generic drugs for U.S. retailers. The deal is expected to close later this year, and Martin has an employment agreement that includes eligibility for continued participation in the combined company, along with other terms for compensation.
Questcor previously had talks about "possible collaboration" with Martin and Elan, according to Virgil Thompson, chairman of Questcor's board of directors, who said Martin's "insights will be invaluable."
Questcor's shares are trading down about 2.4% in afternoon trading, at a market value of about $3.7 billion.
Its stock had a number of hiccups in recent months, although its current share price stands about 141% higher than a year earlier.
The company's recent dips included a double-digit drop late last month in connection with a U.S. Justice Department investigation into promotional practices for its primary drug, H.P. Acthar, which is used for kidney disorder and multiple sclerosis.