Spectrum Group Plans Spinoff
Wednesday, November 13, 2013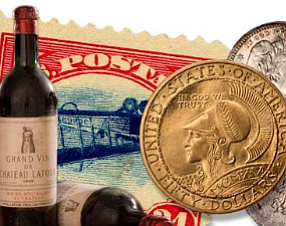 Spectrum Group International Inc. said it plans to delist its shares from national securities exchanges and spinoff a subsidiary.
The Irvine-based trader of precious metal products and an auctioneer of coins and wine filed a statement with the Securities and Exchange Commission announcing its plans to distribute outstanding shares of common stock of A-Mark Precious Metals Inc., a precious metals trading company based in Santa Monica.
"We expect that the spinoff will provide significant benefits to the shareholders, employees and customers of both companies by enabling management of each company to explore growth opportunities and execute strategic business plans best suited to their respective businesses," Greg Roberts, Spectrum's president and chief executive, said in a news release. "In addition, we expect that the spinoff will increase investor understanding of A-Mark and its market position within its industry, and allow investors to make independent decisions with respect to each of SGI and A-Mark based on their different business models, strategies and industries."
Spectrum shares are listed on the lightly traded Pink Sheets, and is among the largest publicly traded companies based in Orange County in terms of revenue, with about $7 billion in annual sales. It saw about $500,000 in profit last year.