Universal Electronics Reports Mixed Q3, Outlook in Line
Thursday, November 7, 2013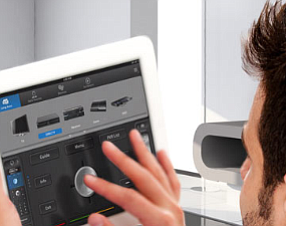 Santa Ana-based Universal Electronics Inc. on Thursday reported mixed earnings for the third quarter and provided an outlook for the current quarter in line with Wall Street expectations.
The company, which makes remote controls and related equipment and software, posted record revenue of $142.4 million in the recently ended quarter, up 14% from a year ago and beating analyst estimates of $140.2 million.
Its commercial business line, which accounted for 91% of total sales, grew nearly 16% to $129.7 million.
Chairman and Chief Executive Paul Arling credited the strong gains to rising demand for cable and satellite subscription services in the U.S. and internationally, as well as new software licensing deals in the fast-growing smart device market.

He said the company is gaining traction with the world's largest mobile device makers, gaming companies and TV, video and Internet providers to incorporate its technology into consumer electronics devices.
Net income hit $9.7 million, up 19.7% from a year earlier and beating consensus estimates of $8.4 million.
The company projects sales in the current quarter of between $126 million and $134 million, in line with analyst forecasts of $131.1 million.
It projects net income at $6.4 million and $7.9 million. Wall Street expects net income of about $7.1 million.
Universal Electronics is well positioned to pick up new business from the holiday-season launch of gaming consoles by Sony Corp. and Microsoft Corp.
Sony's Playstation4 will hit shelves Nov. 15 in the U.S., and Microsoft's Xbox One is slated for release a week later.
The company's shares are trading flat in Thursday's after-hours session, with a market value of about $574 million.