Fisker Founder in Bid for Automaker
Tuesday, May 28, 2013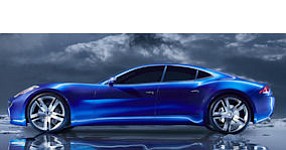 The cofounder of troubled hybrid automaker Fisker Automotive Inc. has reportedly teamed up with a Hong Kong billionaire to buy Fisker's Department of Energy loan.
Henrik Fisker, who resigned as executive chairman in March of the company he helped found, has joined a group led by Richard Li to offer between $25 million and $30 million for the loan, according to a report from Reuters.
This follows news reports last week that startup automaker VL Automotive, led by former General Motors Corp. Vice Chair Bob Lutz, is working with China-based Wanxiang Group on a $20 million bid for Fisker.
Fisker has been looking for a buyer since last year and had been in serious talks with two Chinese automakers. But negotiations collapsed in March with the stipulation that a potential investor use the remainder of Fisker's $529 million DOE loan, proving a major hurdle to getting a deal done.
Fisker only drew down about $192 million of the loan before it was frozen. The loan freeze came after the automaker missed certain production and sales requirements for its Karma sedan.