REAL ESTATE: BUYERS WILL KEEP PROPERTIES AS THEY ARE
Platinum Triangle Properties Sold to Industrial Users
Sunday, May 26, 2013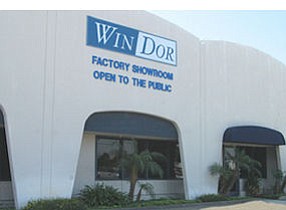 The recession and the resulting commercial real estate downturn quickly made those plans unfeasible, and Steadfast opted not to purchase the site.
The WinDor site, along with a property on Katella Avenue once eyed for offices but now being turned into apartments, is one of two proposed Platinum Triangle office developments that have been taken off the books this year.
The WinDor site also has drawn interest from apartment developers amid the recent boom in multifamily home construction in the Platinum Triangle over the past few years.
A unit of Newport Beach-based developer Integral Communities was under contract to buy the property last year, with plans for an apartment project, but it opted not to close on the site, Newton said. A reason for abandoning the project was not disclosed.
Integral, which is working with Newport Beach-based Lyon Communities on a new apartment project going up in Santa Ana called The Marke, has also worked to entitle other Platinum Triangle apartment projects.
Several other properties along Orangewood Avenue near the WinDor site still are on track for apartment construction.
Newport Beach-based Irvine Company last year bought a 6.2-acre site at 2100 E. Orangewood Ave. in Anaheim, where it plans a 395-unit complex next to its 884-unit Gateway complex, which it bought a few years ago.
The Newport Beach office of LNR Property LLC plans a 525-unit midrise apartment complex across from Irvine Co.'s site.
The one-time industrial site is on a 12.5-acre tract at 2015 E. Orangewood. It initially was expected to hold a combination of 878 high-rise condo towers and midrise townhouses for sale under the A-Town Stadium name.
Prev Next