REAL ESTATE WATCH: LOW-RISE OFFICE SPACE
Low-Rise Office Rents Finally Rising
Sunday, May 26, 2013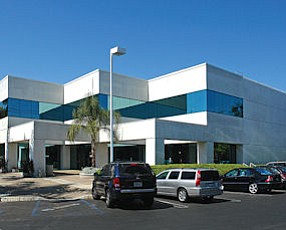 The market for Orange County low-rise office space continues to improve.
Vacancies in this segment have fallen from a high of 15.3% in the first quarter of 2010 to what would be considered a healthy 10.6%.
Rents
The market segment is finally tight enough to command a rent increase. The extremely depressed rents rose 2 cents last quarter, from $1.78 to $1.80 full-service gross. It was the first rent increase since the second quarter of 2007, when rates rose from $2.47 to $2.50. Vacancies were 9.2% during that period.
The office market statistics—combined with improving unemployment trends and increased positive consumer sentiment—indicate that the county is poised to experience brisk rent increases in coming quarters.

Rent strength is still spotty.
Landlords have been able to push up rents in well-maintained projects where occupancy levels are high.
Leases
For example, at the Orange County Business Center, a 480,000-square-foot office project owned by PS Business Parks Inc., 19 new leases were signed during the past 12 months.
Lease sizes range from 2,000 square feet to a recent 30,000-square-foot lease signed with Real Estate in Motion. Initial asking rents have risen by about 30 cents per square foot at the center during the recent 12-month period.
Additionally, The Regents of the University of California recently signed a 25,000-square-foot lease at 2500 Red Hill Ave. in Santa Ana. The six-year deal was valued at more than $3 million.
Conversely, landlords that are experiencing low occupancy levels or a lack of capital are continuing to buckle economically.

Dillon is a first vice president and partner of the Dillon/Katz team in the Newport Beach office of CBRE Group Inc.
The Real Estate Watch Chart
Net Absorption, Rates, etc. is provided in a Adobe Reader .pdf print-friendly file.