Meade Instruments Shares Rise on Acquisition Talk
Monday, May 20, 2013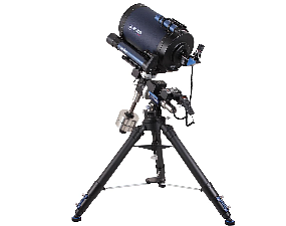 Shares of Meade Instruments Corp. skyrocketed Monday in its first trading session since the Irvine-based company announced it was set to be acquired for $4.5 million by the North American unit of Jinghua Optics & Electronics Co.
Investors sent shares up more than 102% in afternoon trading to a market value of $4.4 million.
The sale was announced after the close of Friday's trading session.

Meade designs and manufactures telescopes, binoculars and microscopes for the consumer market.
The company lost about $1.4 million on $21.5 million in revenues in its last fiscal year, which ended in February.
JOC North America LLC, the parent of Meade's former Europe subsidiary, will acquire all of Meade's outstanding shares in the cash deal.
The transaction, subject to shareholder approval, is expected to close by July.
JOC manufacturers a variety of products, including telescopes, binoculars, optical engines for micro projectors, and lens modules for digital cameras and mobile phones.
Guangzhou, China-based Jinghua Optics & Electronics, which had been a Meade supplier, has more than $15 million in annual sales.