Reports: Billabong Sees Exec Turnover
Wednesday, May 15, 2013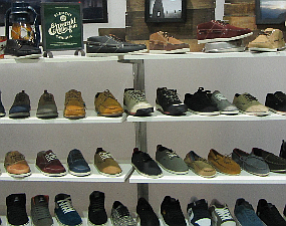 Executives at Billabong International Ltd.'s namesake and other brands have reportedly left the company as possible sale talks drag on for the Australia-based surfwear company.
Billabong International is the parent of Irvine-based Billabong USA and owns a number of local companies including RVCA, Element and VonZipper.
The Billabong Girls line lost head designer Mandy Fry to competitor Costa Mesa-based Volcom Inc., according to recent reports.
Steve Lake, the founder and president of San Diego skateboard company Sector 9, has reportedly resigned and is leaving at the end of the month. Billabong acquired Sector 9 in 2008.
Billabong's Element Skateboards Inc., headquartered in Irvine and acquired by the company in 2002, has reportedly lost Vice President of Design and Merchandising Kim Hall and Sales Manager Kevin Via.
A call and email to Billabong's press contact was not immediately returned.
The departures come as the company's stock, which is traded on the Australian Securities Exchange, remains on hold at the company's request as it continues sale talks.
An exclusivity period with a group led by Americas President Paul Naude—who temporarily stepped down from the position to explore a buyout at a conditional offering of $299 million—ended earlier this month.
Billabong's shares last traded at $0.45 per share for a market value of $221.56 million.