Homebuilder City Ventures Planning IPO
Monday, May 13, 2013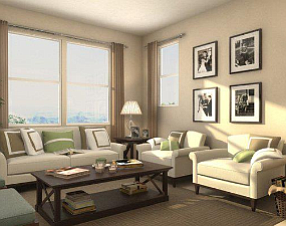 Newport Beach-based City Ventures Inc. is the latest Orange County homebuilder looking to go public via an initial public offering.
The privately held builder, one of the region's most aggressive buyers of land since its 2009 formation, said it has confidentially submitted a draft registration statement to the Securities and Exchange Commission for a possible IPO.
Terms of the potential IPO have not been disclosed.
The proposed offering is expected to move ahead after the SEC completes its review process, according to a company statement.
City Ventures said it would use the net proceeds from the proposed offering to acquire land and for land development, home construction and other related purposes.
The company has amassed land holdings across California that could support close to 10,000 homes since its formation. Company officials said in February that they'd like to build its inventory closer to 20,000 lots over the next few years.
The company's financial backers include asset management firm Ares Management LLC and Imperial Capital LLC, both based in Los Angeles.
It also recently raised about $125 million in mezzanine debt from New York-based asset manager GSO Capital Partners LP, a unit of the Blackstone Group.
Irvine-based TRI Pointe Homes Inc., which raised $233 million in an initial public offering at the end of January, was the first homebuilder in the U.S. to go public in nearly nine years.
Newport Beach-based William Lyon Homes, which has been privately-held since 2006, is preparing to raise more than $200 million for its IPO.