Billabong Sale Talks Continue
Thursday, May 9, 2013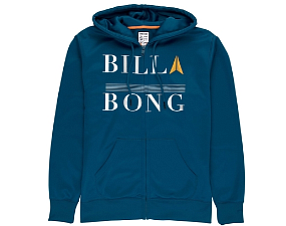 Shares of Australian surfwear company Billabong International Ltd. have been halted indefinitely as sale talks continue for the company.
An extended period of exclusive talks with a group led by former Americas President Paul Naude and New York private equity firm Sycamore Partners expired earlier this week with a deal still yet to be reached.
Billabong International is the parent of Irvine-based Billabong USA and owns a number of local brands, including RVCA, Element, Honolua and VonZipper.
The company, which is traded on the Australian Securities Exchange, requested a trading halt late Monday and said Wednesday evening it had requested a "suspension from official quotation," or indefinite halt on trading "in connection with the bid process."
Billabong went on to say in its statement it requested the stop on trading to continue "discussions with interested parties."
A Wall Street Journal report said Greensboro, N.C.-based VF Corp. and Palo Alto private equity firm Altamont Capital Partners could be back in discussions to buy Billabong.
The VF/Altamont consortium had expressed interest in Billabong, matching the original $550.8 million conditional offer from the Naude/Sycamore group.
A spokeperson for VF could not be immediately reached for comment.
Some Billabong shareholders appear to be getting restless with the protracted sale talks.
Shareholder Franklin Resources Inc. disclosed with the Australian Securities Exchange that it sold nearly 5 million of the company's shares before the trading halt taking its stake in Billabong from 7.63% to 6.61%.
That followed TIAA-CREF Investment Management LLC's disclosure in a filing earlier this week that it had sold more than 10 million Billabong shares taking its stake in the company below 5%.