Billabong Suspends Trading on Possible Sale
Tuesday, May 7, 2013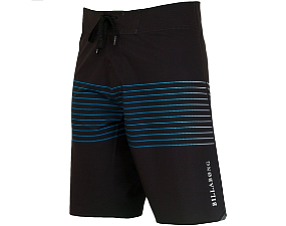 The parent of Irvine-based Billabong USA announced a halt on trading of its shares late Monday as the deadline looms for talks on a possible sale of the company.

Australia-based Billabong International Ltd., which is traded on the Australian Securities Exchange, said it requested the halt while it continues negotiations so that the market "does not trade on an uninformed basis."
The halt is expected to be lifted by Thursday, a day after the set deadline for considering an offer for the company, Billabong International said in a statement.
A group led by Billabong Americas President Paul Naude, who stepped down from the position temporarily to explore a possible purchase, offered $299 million, or $0.60 per share for Billabong. The group also includes New York private equity firm Sycamore Partners.
The offer is reduced from an original conditional offer in December of $550.8 million, which was matched the following month by Palo Alto-based private equity firm Altamont Capital and VF Corp. in Greensboro, N.C.
Billabong's shares last traded at $0.47 for a market value of $229.86 million.