La Jolla Group Names New CEO
Monday, May 6, 2013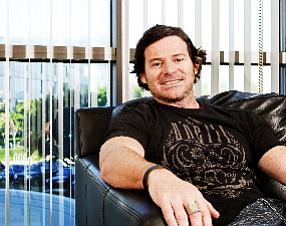 Irvine-based apparel licensor La Jolla Group Inc. has named a new chief executive from within the company's ranks, effective immediately.
The company promoted La Jolla Group Executive Vice President Daniel Neukomm chief executive, according to O'Neill Director of Marketing and Public Relations Cedar Carter.
La Jolla has the license to make clothes and accessories under brands such as O'Neill, Metal Mulisha, Rusty and The Berrics.
Neukomm succeeds Toby Bost, who headed up the company for the last seven years and is credited with helping diversify the company's portfolio with moto and skate brands.
Carter declined to comment on the circumstances of Bost's departure and referred additional questions to Neukomm, who could not be immediately reached for comment.
La Jolla Group also hired a former executive at Huntington Beach-based Quiksilver Inc., Steve Wilson, to be president of La Jolla's O'Neill operations.
Wilson is the former Americas general manager at Quiksilver.
Carter said the new executives reflect a "change in direction" as the company places greater emphasis on its individual brands.