Vanguard U. Seeks New President
Tuesday, March 26, 2013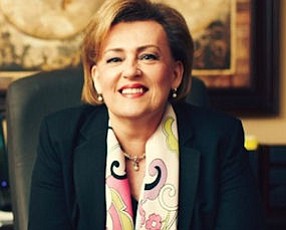 Vanguard University in Costa Mesa has begun a search for a new president to replace Carol Taylor, who has accepted the same post at Evangel University in Springfield, Mo.
The school has hired Westlake Village-based Dingman Co. to conduct the search.
David Clark, a Vanguard trustee, will serve as the school's interim president starting in mid-June, when Taylor is scheduled to depart.
Evangel University plans to merge with Assemblies of God Theological Seminary and Central Bible College, both also in Springfield. A decision is expected in April, and the three schools plan to take the Evangel name if the consolidation is approved.
The schools, along with Vanguard, are part of the Alliance for Assemblies of God Higher Education, which counts 18 Christian schools under its banner.
Evangel University's current president is Robert Spence, who has led the school since 1974.
Taylor became Vanguard's ninth president in 2009 after working as the school's vice president of academic affairs for two years. She has worked in administrative roles at other schools and educational organizations, including Biola University in La Mirada, and Princeton, N.J.-based and Educational Testing Service.