PacSun Narrows Loss, Posts Sales Gain in Q4
Thursday, March 21, 2013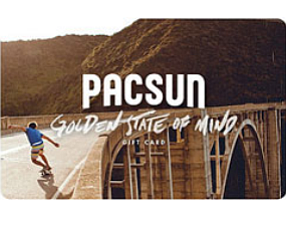 Anaheim-based action sports retailer Pacific Sunwear of California Inc. narrowed its loss in the fourth quarter, capping a year that continued to make headway on the company's turnaround strategy.
Pacific Sunwear reported a loss of $22.5 million for the fourth quarter ended Feb. 2.
The retailer saw a loss of $11.4 million excluding charges during the quarter, missing consensus estimates of $10.7 million.
Shares fell about 10% in afternoon trading Thursday on the loss to a market value of $149.52 million.
Pacific Sunwear saw net sales during the quarter rise 4.3% to $228 million.
Analysts on average expected revenue of $227.9 million.
The company saw quarterly same-store sales rise 1%.
The chain closed 78 stores during the fourth quarter. Those came as part of a larger plan announced more than a year ago to close as many as 200 underperforming stores. The cutbacks on stores is one of several turnaround tactics, along with efforts to improve merchandise assortments and customer service at stores.
It was a "very solid year for PacSun," Chief Executive Gary Schoenfeld said.
Net sales for the year rose 3.3% to $803.1 million with same-store sales rising 2%.
The company saw a loss of $32.4 million, excluding charges, for the year. That's narrowed from a $47.4 million loss in the year-ago period.
Pacific Sunwear said it expects a loss ranging from $11.4 million to $16.1 million in the current quarter and higher than the $8.7 million analysts expected.
The retailer expects revenue of $160 million to $167 million in the current quarter, about in line with consensus estimates of $167.9 million.