JWA Settlement Agreement Extension Proposed
Thursday, March 21, 2013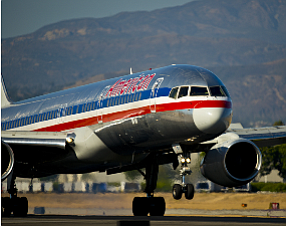 A proposed extension to an agreement that sets limits on operations at John Wayne Airport would allow some increases in passengers and flights at the airport after 2020.
The settlement represents the consensus of representatives of government and community groups, including the County of Orange, the City of Newport Beach, the Airport Working Group and an organization called Stop Polluting Our Newport.
The proposed extension would continue the annual passenger limit of 10.8 million through 2020.
The annual passenger cap would then expand to 11.8 million passengers between 2021 and 2025. If the airport sees at least 11.2 million passengers during any one year over that five-year period, it could add another 700,000 passengers to the annual cap between 2026 and 2030. Otherwise, the cap would only increase by 400,000 passengers beginning in 2026.
A cap that limits JWA to 85 passenger flights and four cargo flights per day also would continue through 2020 under the recent proposal. An additional 10 passenger flights would be allowed in 2021.
A curfew stipulating that JWA will not schedule departures before 8 a.m. on Sundays and 7 a.m. all other days or any arrivals after 11 p.m. would remain in effect through 2035.
A separate agreement between the city of Newport Beach and county—requiring the county to obtain the approval for purchase of a second runway or expansion of the current runway—is unaffected by the proposed extension.
The settlement agreement on flights was originally signed in 1985 and amended in 2003.
The latest proposal will be the subject of public hearings and an environmental review. It must be approved by county officials and the Federal Aviation Administration.