Red Cross of OC Names New Regional CEO
Wednesday, March 20, 2013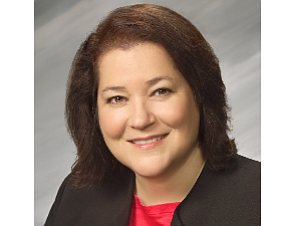 Maxine Margaritis has been named Regional Chief Executive Officer of the Santa Ana-based chapter of the American Red Cross, which has oversight of the nonprofit's operations in Orange, Riverside and San Bernardino counties.
Margaritis replaces Stanley Perdue, who resigned last year to focus on family matters.
"I am honored to accept this position and excited to be back in Southern California," Margaritis said. "I look forward to engaging with our community leaders and working with our volunteers and staff across Orange, Riverside and San Bernardino counties to help make a difference in the lives of those we serve."
Margaritis first worked for the Red Cross in 1979 as a blood donor resources representative in Santa Ana, where she also led the youth, volunteer and financial development departments. She rose to executive positions at a number of nonprofits, and most recently served as Regional CEO for the Red Cross in Utah.
Margaritis was named one of "30 Women to Watch" in a recent issue of Utah Business Magazine.
"We are delighted to have Maxine back on our team," said Suzanne Fradette, who leads the board of directors for the American Red Cross here. "She not only has more than 30 years of non-profit experience, she has a local history with our chapter and is truly the perfect choice to lead our region."