Agenda Trade Show Producer Nabs Electric Visual Co-Founder
Wednesday, March 20, 2013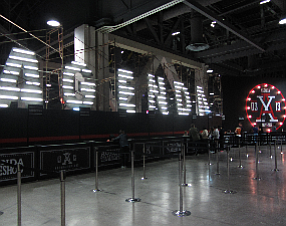 Apparel trade show producer Agenda LLC has hired a veteran of Orange County's action-sports apparel industry to head up its sales and marketing.
Mike Carter was named vice president of sales and marketing for Los Angeles-based Agenda.
Carter is the co-founder of sunglass, goggles and accessories company Electric Visual in San Clemente, which now is part of Paris-based PPR SA.
Carter left Electric in 2008 and went on to serve as vice president of global marketing for Park City, Utah-based Skullcandy Inc., which has a local office for marketing in San Clemente. He returned to Electric in 2011 to serve as vice president of global marketing.
Agenda is one of the largest trade shows on the West Coast, and counts many locally based action sports and street-inspired apparel and accessories companies among its base of exhibitors.
The most recent Agenda show in January, held at the Long Beach Convention Center, drew about 12,000 attendees and about 600 brands.

Agenda, which is part of U.K.-based Reed Elsevier Group PLC, will make its debut in Las Vegas later this year, adding the stop to the bi-annual shows it produces in Long Beach and New York.