OC Auto Sales Up 15% in 2012
Thursday, March 14, 2013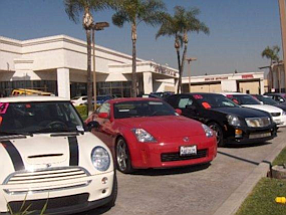 Sales of new and used vehicles by auto dealers in Orange County rose 15% last year, bringing in $9 billion in revenue.
The economic recovery and an overall increase on spending for advertising by auto dealers here helped drive the increase, according to an annual economic impact report from the Newport Beach-based Orange County Automobile Dealers Association.
The 118 local auto dealers tracked in the report combined for $99 million in spending on ads in 2012, also up about 15% from the prior year.
The dealers combined to sell 173,342 new vehicles, more than double the total for used cars.
Overall auto sales generated about $525 million in sales tax revenue, the report said.
Employment among auto dealers rose by about 2%, to 11,328 jobs.