Billabong: Bids Due Before Month's End
Thursday, March 14, 2013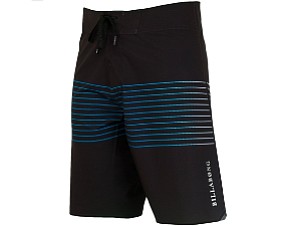 The parent of Irvine-based Billabong USA has reportedly set a deadline on receiving final bids for the action sports apparel and accessories company.
Australia-based Billabong International Ltd. set a March 28 date for the two groups that have been conducting due diligence on the company, according to a Wall Street Journal report.
The dueling bids are for conditional offers of $550.8 million.
One is led by the company's Americas President Paul Naude and includes private equity firm Sycamore Partners, which recently acquired City of Industry retailer Hot Topic Inc. for about $600 million.
The second group is made up of Palo Alto-based private equity firm Altamont Capital Partners and VF Corp. in Greensboro, N.C., the owner of Cypress-based Vans Inc.
Billabong said during its half-year results presentation in February that it intended for the due diligence process to be completed by the end of this month.
Billabong reported a $549.2 million net loss for the six months through December, which compared to a $16.5 million profit in the year-ago period.
Global revenue for the six months through December was down 5.9% in constant currency to $716 million.