Quiksilver Confirms Changes in Brand Lineup
Monday, March 11, 2013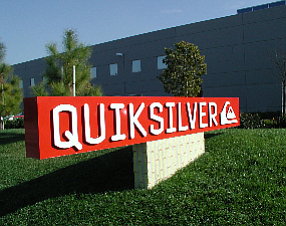 Huntington Beach-based Quiksilver Inc. confirmed changes to its lineup of brands during its recent quarterly earnings call with analysts.
The company's Quiksilver brand will exit the women's business. The VSTR menswear brand, launched with Quiksilver-sponsored surfer Kelly Slater, was closed last month. Management of the Summer Teeth brand was transferred back to owner Dane Reynolds, another Quiksilver-sponsored surfer.
"We will increase our focus, energies and resources on our three flagship brands of Quiksilver, Roxy and DC," said Chief Executive Andy Mooney during the conference call.
The moves on the various brands are is part of a larger restructuring at Quiksilver focused on centralizing operations among its Americas, Europe and Asia-Pacific businesses.