Quiksilver Reports Q1 Misses
Friday, March 8, 2013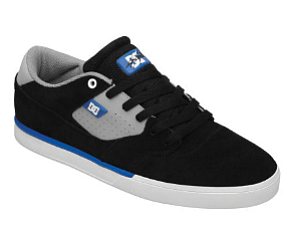 Shares of Huntington Beach-based Quiksilver Inc. slumped in after-hours trading after the company announced disappointing first-quarter results.
The company saw sales drop for two of its core brands and overall declines in its wholesale and retail businesses.
Quiksilver makes clothes, shoes and accessories under its namesake brand in addition to Roxy and DC Shoes among others and also operates its own stores.

Investors sent Quiksilver shares down about 8% in after-hours trading to a market value of $1.04 billion on the quarterly results.
Quiksilver reported a net loss of $31 million for the quarter ended Jan. 31. That's widened from a net loss of $23 million in the year-ago period.
Analysts had expected a net loss of $11.4 million.
Quiksilver's net loss, excluding costs associated with its restructuring and asset impairments, was $26 million, compared with a $20 million loss a year earlier.
The company reported net revenue down 3% excluding the impact of currency, to $431 million.
Analysts had expected revenue of $465 million for the January quarter.
"We are revising our global organizational structure and transitioning toward global core processes led by experienced senior executives," said Quiksilver Chief Executive Andy Mooney.
The company announced the two hires and one promotion to fill newly created global executive positions earlier this week. Earlier reports said the company was trimming its staff in addition to some of its brands.
Quiksilver has declined to comment on the reports of layoffs.
DC Shoes was the only one of the company's three core brands that saw net revenue rise during the January quarter, with a 1% gain to $109 million.
The Quiksilver and Roxy brands both saw sales fall 7% during the quarter to $179 million and $115 million, respectively.
Quiksilver's wholesale and retail businesses saw revenue fall 8% and 1%, respectively.
E-commerce sales saw a 39% increase, to $33 million.