Quiksilver Adds Global Executive Positions
Tuesday, March 5, 2013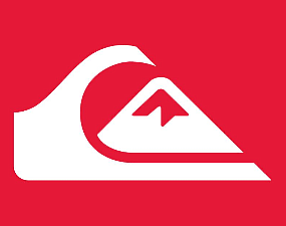 Huntington Beach-based action sports apparel maker Quiksilver Inc. continues to rework its executive team with an emphasis on global operations.
Quiksilver Europe President Pierre Agnes has taken on the additional title of global head of apparel.
The company also announced the hiring of Tom Hartge as global head of footwear and Kasey Mazzone as global head of supply chain.
All three positions are new at Quiksilver.
"We are centralizing key function and responsibilities across Quiksilver, Roxy and DC in order to strengthen our brands, grow sales and drive operational efficiencies," Quiksilver Chief Executive Andy Mooney said in a statement.
Mooney added that the executive changes will make Quiksilver "more competitive and are key elements in our evolution from a regional management structure to a global structure."
Mooney, a former executive at Nike Inc. and Walt Disney Co., took on chief executive duties in January. He succeeded company founder Bob McKnight, who is now executive chairman.
Quiksilver also said it is currently searching for a chief marketing officer, a new position at the company.
An announcement on the new head of marketing is expected soon, a spokeswoman said.

Hartge comes to Quiksilver after serving as an advisor to the footwear division of outdoor clothing maker Patagonia Inc. Before that, he spent 28 years at Nike holding a number of senior positions in marketing and merchandising among other departments.
Mazzone joins the company from outdoor apparel maker Lands' End, where she was senior vice president of global sourcing.
The executive additions follow a number of industry reports last week that said the company was trimming some of its staff as well as its Quiksilver lines for women and girls. A company spokeswoman declined comment.
Quiksilver disclosed in a filing with the Securities and Exchange Commission last month that Chief Operating Officer and Global Brand President Craig Stevenson is expected to leave Quiksilver in October.
Shares of Quiksilver closed up nearly 1% on Monday to a market value of $1.05 billion.
The company is expected to report results for the first quarter on Thursday after market close.