New CEO for Korean-American Bank
Friday, June 28, 2013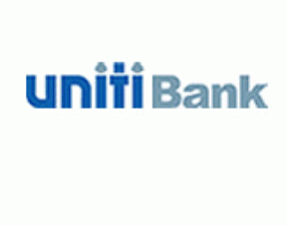 Buena Park-based Uniti Bank has appointed Jack Choi as chief executive as it seeks a turnaround.
Choi replaces Joo Hak Kim, who resigned in April after serving as chief executive since 2009.
The 12-year-old bank remains profitable but its assets and deposits have been on a steady decline over the past few years.
The bank had $45,000 in profit last year and $112,000 in the first quarter. Its $180.6 million in assets as of the end of March were down 3% from the same time last year. Deposits were $157.1 million as of March, down 5% from a year prior. The bank had $96.2 million in loans as of March, up 5% from a year ago but down by 9% from 2011.
Uniti is operating under a consent order received in 2009 from the Federal Deposit Insurance Corp. and California Department of Financial Institutions, which called for heightened oversight of the bank's operations, as well as improvements in capital and credit quality.
Choi has spent two decades in the banking industry, primarily in companies that focus on serving the Korean-American customer base.
He most recently worked at Los Angeles-based Wilshire State Bank, where he was chief credit officer for nearly two years.
He founded Commonwealth Business Bank in Los Angeles in 2005 and served as president and chief executive for six years, growing the bank to about $400 million in assets during the period. He left Commonwealth after his term agreement ended in 2011 without renewal.
Choi also held senior management roles at Los Angeles-based Hanmi Bank, including senior vice president and chief credit officer.