Allergan Appoints Ingram President
Tuesday, June 25, 2013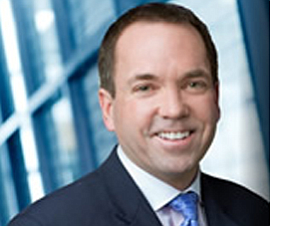 Irvine-based drug maker Allergan Inc. on Monday appointed Douglas Ingram as president.
He will report to Chief Executive and Chairman David Pyott, who had also been serving in the president's role.
Ingram joined Allergan in 1996, and was most recently executive vice president and president of the company's Europe, Africa and Middle East region.
Prior positions he has held for the company include vice president and chief administrative officer; secretary and chief ethics officer; and general counsel.
Ingram "has consistently demonstrated leadership and high performance across many segments of our business," Pyott said in a release. "I am confident that his broad range of commercial and functional experiences will serve him well as he assumes this new and important role."
Ingram is a graduate of Arizona State University and the University of Arizona, where he received his law degree.
Allergan stock closed down 12% today to a market value of $24.3 billion, largely on analyst concerns about generic competition for its Restasis dry eye drug.