Western Digital in Deal for STEC
Monday, June 24, 2013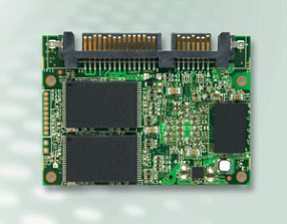 Shares of STEC Inc. surged Monday after Western Digital Corp. in Irvine announced it was buying the Santa Ana-based drive maker for $340 million.
The cash deal equates to a price of $6.85 per share, about 85% higher than STEC's opening share price Monday morning.
Investors sent STEC shares up nearly 87% in early afternoon trading to about $6.71.
STEC will fall under the umbrella of Western Digital's Hitachi Global Storage Technologies Ltd. unit, which it acquired last year for $4.3 billion.
The company makes solid-state drives, which use chips instead of spinning disks to store data.
The acquisition is expected to close in the third or fourth quarter.
STEC's board and management has approved the deal and recommended it to shareholders.
Western Digital shares are down about 3.1% to a market value of $13.78 billion.