Offering Puts PacTrust on Pace to Raise $81M
Monday, June 24, 2013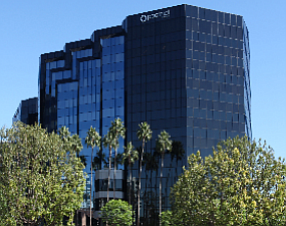 Irvine-based First PacTrust Bancorp Inc. is on track to raise $81 million through a couple of public offerings this month.
The company recently announced it's raising $46 million through an offering of 3,553,846 shares of its voting common stock. Underwriters of the public offering have an option to buy up to an additional 360,000 shares for another $4.7 million.
First PacTrust, the holding company of PacTrust Bank and Beach Business Bank, earlier this month announced plans to raise up to $40.25 million through a public offering of its depositary shares.
The company said it expects to use the proceeds for possible acquisitions and support of organic growth, as well as investments in its subsidiaries.
First PacTrust is the second-largest bank based in Orange County, with $2.05 billion in assets as of the end of the first quarter. It's expected to close its acquisition of Los Angeles-based Private Bank of California by next week.