REAL ESTATE: SPECULATION CENTERS ON 2 ORCHARD HILLS SITES
New Home Co.'s IPO Could Fund $118M Irvine Land Buy
Sunday, June 23, 2013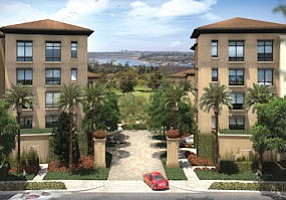 Hidden Canyon
Outside of Orchard Hills, the most expensive housing development on the books in Irvine is believed to be a 150-home project south of Laguna Altura called Hidden Canyon.
That Irvine Co.-overseen project is believed to be several years away from moving ahead, and real estate sources point to Horsham, Pa.-based Toll Brothers as the most likely buyer of land there.
SJC
New Home Co. also has its eye on other OC projects outside Irvine.
The company last month teamed up with an affiliate of Los Angeles-based Resmark Cos. to buy an 18-acre site in San Juan Capistrano where it plans to build 33 homes.
Specifics of that project's location also were not disclosed in the registration statement, but sources point to Belladonna Estates, a proposed custom-home development in the city that's been tied up in litigation for several years, as the most likely site.
New Home Co. said it has a 20% capital interest in the San Juan Capistrano project and has invested $2.3 million in the venture.
Pair of Homes
The company is also building a pair of homes for a third party at The Strand, a high-end coastal project in Dana Point.
Those two homes are expected to be finished next year and should cost more than $5 million each.
Including joint ventures, New Home Co. had 1,120 lots under development in 22 communities across California, as of March 31. It also was operating five Southern California communities, totaling an additional 189 lots, under fee-building arrangements.
Four Fathers
The company was formed in August 2009 by Chief Executive Larry Webb, Chief Financial Officer Wayne Stelmar, Chief Investment Officer Joseph Davis and Chief Operating Officer Tom Redwitz.
Webb, Stelmar and Redwitz were with John Laing Homes and helped orchestrate that company's peak-market sale to Dubai-based Emaar in 2006 for $1.05 billion. Davis served for 11 years as president of Irvine Co.'s community development division.
The company's four founders made an initial $10 million capital commitment in the builder, which has since gotten investments from Toronto-based asset manager Tricon Capital Group Inc., IHP Capital Partners in Irvine and Santa Monica-based Watt Cos.
Other OC Builders
New Home Co. joins several other OC builders taking advantage of the IPO market's newfound interest in the homebuilding sector.
Irvine-based TRI Pointe Homes Inc., which like New Home Co. was created in 2009, raised about $233 million in its January IPO. It was the first builder in the U.S. to go public in more than eight years.
William Lyon Homes soon followed, with the Newport Beach-based company raising $217.5 million in a May offering. The longtime area builder had been privately held since 2006.
Newport Beach-based City Ventures Inc., another builder formed in the wake of the last housing crash, filed plans for its $150 million IPO last week.
Also going public this year is Scottsdale, Ariz.-based Taylor Morrison Home Corp., whose Southern California operations are based in Irvine. The company raised $526 million in its April IPO.
Prev Next