REAL ESTATE: LAND-BUYING ENTITY TO STAY PRIVATE, AFFILIATED
City Ventures to Take Homebuilding Public
Sunday, June 23, 2013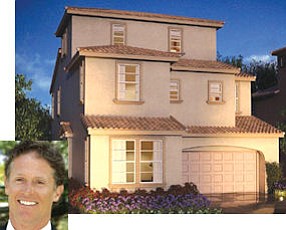 The company has gained a reputation since its formation for being an aggressive land buyer that's willing to take on more entitlement risk—particularly for infill locations—than more traditional builders.
Other investors in City Ventures and its land-buying operations include Imperial Capital Group LLC and Ares Management LLC, both based in Los Angeles.
Buckland will remain president and chief executive of City Ventures following the IPO, while Atkins will remain chairman of the company's board.
Herb Gardner, who like Buckland and several other company officials, comes from Seal Beach-based builder The Olson Co., is president of the City Ventures' homebuilding division, with August Belmont president of the company's suburban division.
Time Frame, Ticker
A time frame for the $150 million IPO becoming effective has not been announced. The company plans to list its shares on the New York Stock Exchange under the "CTYV" ticker.
The IPO is being underwritten by a group led by Deutsche Bank Securities and Goldman, Sachs & Co.
The company said it earned $96.4 million from home sales in 2012 and another $19.2 million in the first three months of this year.
It had 13 active home projects as of March and expects to have 22 communities open by year-end. Home prices at those projects range from about $360,000 for a townhome community in Signal Hill to nearly $1.7 million for a development at Pasadena's former Ambassador College campus.
Prev Next