30 YEARS, MANY HATS AT PPS PARKING & TRANSPORTATION
Such a Career!
Sunday, June 16, 2013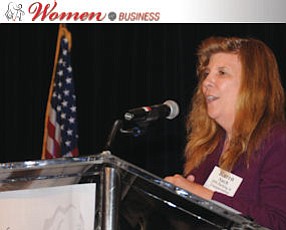 PPS' primary clients are the South Coast Plaza mall in Costa Mesa, the Westin South Coast Plaza and Mastro's Restaurants LLC, among others.
"We cater to VIPs and executives, and we do all the baseball teams that come to play the Angels," Such said. "We take care of all the transportation, like from hotels to the stadium. That's fun. Our drivers get to know them. Sometimes they ask for the same driver."
The latest service launched by PPS is its nonemergency medical unit, which began rides earlier this month, wrapping up the first day with 186 transfers.
"Our first client for that is a large hospital in Los Angeles County," Such said. "We're transporting patients from home to their doctors' appointments and back home. We do on-campus transportation, too, for those [who are] mobile but ill. We'll also do employee transportation up there and for senior centers."
Transportation services ultimately are a "trust" relationship, Such said.
She's also big on trust when it comes to helping children through StandUp for Kids, an Atlanta-based organization that supports homeless children. Such became familiar with the organization in 2001 and learned that there was no Orange County chapter. She then set out to build one.
Serving
"I got a lot of colleagues, friends, part of the leadership team and … in three months, everything was in place," Such said. "We had a lot of surprises. We started looking at Santa Ana and Garden Grove. The first three kids we found were in Lake Forest by a dumpster. I got so many organizations involved. … We got schools involved to get these kids in schools. It was more a matter of getting their trust."
Such also has been volunteering with the Vince Ferragamo Foundation for the past 23 years. She's been in charge of the organization's Celebrity Golf Classic silent auctions for nearly 20 years. The auctions raise between $60,000 and $100,000 in net donations each year that are used for the Special Olympics and other charities for children.
Prev Next