CUPPS KEY ON NEW FUNDS, LINKS TO WOMEN RECRUITS
Pimco's Product Manager
Sunday, June 16, 2013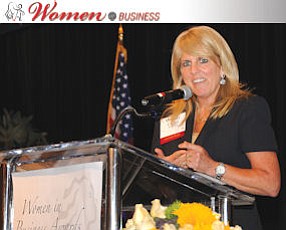 Cupps was named co-head of product management in 2005, when the department had 19 investment professionals. She became head of the department in 2009 and continued to build the group, which is now at 82.
Popular Funds
Among the popular funds Cupps has helped create is the Unconstrained Bond Fund, which is relatively free from guidelines and leaves more room for fund managers to reflect their strategic outlooks.
"It's where [the clients] don't really want us to manage to some benchmark, but they want Pimco's best ideas," Cupps said. "Today that's really popular. We went to $25 billion in three years. What it means is that it was really a need that investors had."
She also helped launch Pimco's Global Multi-Asset Fund in 2008. The fund weighs risk factors rather than direct how much to allocate into bonds, stocks and cash, "because all those things were performing poorly at the same time" during the recession.
"We had navigated that period very well, partially because we have a bond focus," Cupps said. "We were able to be on the offense, coming out with new products in a time others weren't able to do that."
Cupps continues to help push along Pimco's launch and development of investment products here and abroad.
"If you look at the number of funds, we may have a fund in the U.S. and a version in the U.K. or in Hong Kong," she said. "I don't count those as three. But each year we launch about 30 new funds. Some are clones of other strategies, just in different markets. It's kind of an evolution. We really started to build out all the different sectors that became businesses on their own."
Pimco Foundation
Cupps also serves as treasurer of the Pimco Foundation, which has about $70 million in assets.
She oversees the grant and monitoring processes. She's also part of the Volunteer Steering Committee and has led the Pimco team in participating in the Race for the Cure by Susan G. Komen Orange County, as well as in the Sparks of Love toy drive, for which Pimco has become one of the largest donors in OC.
Pimco also holds a week-long volunteer program each year, during which employees globally are encouraged to participate in local charitable work.
Watch Mom Work
Cupps said jokingly that her two teenage daughters may not fully get what their mom does at work.