REAL ESTATE WATCH: NORTH & CENTRAL ORANGE COUNTY
Good News for North, Central OC Office Markets in Q1
Sunday, June 16, 2013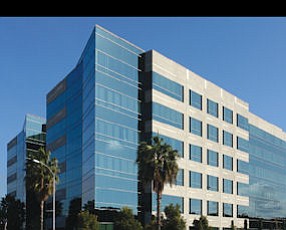 The North and Central Orange County office markets got good news in the first quarter.
The two markets absorbed a combined 242,394 square feet of space—significantly more than the 2012 annual total of 176,370 square feet. The markets continue to lag the Greater Orange County office market in many key areas, but the 10% decline in vacancy year-over-year is reason to be optimistic.
Hit Hard
The two markets were among those hardest hit during the most recent downturn, due in large part to the high concentration of mortgage and mortgage-related companies that occupied space there. In addition, many of the area's largest and most sought-after buildings have faced difficulties in re-leasing office space as they've dealt with changes in ownership—many of them resulting from loan defaults. That has created a longer road to recovery relative to other Orange County office markets.
The two markets have many advantages for potential tenants. Their central locations make them good options for companies that want to service clients and recruit employees from all over Southern California.
The addition of the planned Artic train station in Anaheim next year will further cement the area as a transportation hub for Orange County. In addition, North and Central Orange County's relatively slow recovery has kept rents low. Average asking rents are $1.79 per square foot, remaining a bargain relative to the rest of the market. Every other major market in the county has an average asking rent of more than $1.90 per square foot.
Low rents appear to be driving tenants back to the area, as evidenced by the significant amount of absorption to start the year. In addition, mortgage and mortgage-related companies are once again making a splash in the two markets.
CashCall, Kondaur
CashCall Inc. recently inked a lease for 107,651 square feet at 1900 S. State College Blvd. in Anaheim, and Kondaur Capital leased 28,995 square feet at 333 S. Anita Drive in Orange. They are two of the biggest leases in the North and Central Orange County office markets this year.
Data and analysis provided by CBRE Research.
---
The Real Estate Watch Chart
Net Absorption, Rates, etc. is provided in a Adobe Reader .pdf print-friendly file.