Wet Seal Names Head of Stores
Tuesday, June 11, 2013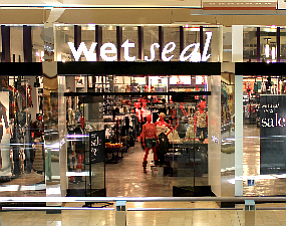 Foothill Ranch-based Wet Seal Inc. hired a former executive of women's retailer The Talbots Inc. to lead its store operations.
The company's business is made up of 464 Wet Seal stores for teens and 62 Arden B stores for young women.
Lesli Gilbert was named executive vice president of stores and operations, filling a position that had been open since February following the resignation of Barbara Cook.
Gilbert comes to Wet Seal after having served as senior vice president of stores at Talbots. She also has held management positions with T-Mobile US Inc. as well as Gap Inc., Charlotte Russe Inc. and The Limited, among other retailers.
Wet Seal Chief Executive John Goodman said last month that the company's business has "stabilized" as it continues to focus on a fast-fashion merchandising strategy for its turnaround.