Vans Increases Revenue Target
Tuesday, June 11, 2013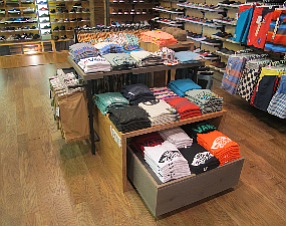 The parent of Cypress-based Vans Inc. said it expects the skate-inspired brand to grow at a faster annual clip, eventually hitting total revenue of $2.9 billion by 2017.
That's up from an initial target of about $2.2 billion in revenue by the end of 2016 that Vans' parent VF Corp. of Greensboro, N.C. announced last year.
The new revenue target is based on annual revenue growth of 15%, up from original projections of 13%.
Vans operates within VF's outdoor and action-sports division, which is expected to grow and account for 64% of the company's overall revenue by 2017. The division represented about 54% of companywide revenue in 2012.
VF itself expects to reach $17.3 billion in revenue by 2017.