Red, Soderbergh to Team up on Headphones
Thursday, June 6, 2013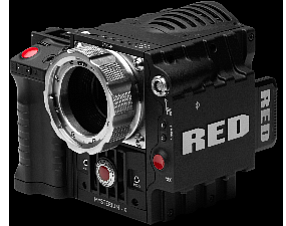 Irvine-based digital still and motion camera maker Red Digital Cinema Camera Co. has plans for some limited-edition headphones.
RED is teaming up with Steven Soderbergh—the director of films such as Ocean's Eleven, Erin Brockovich, Traffic and Behind the Candelabra—on 1,000 numbered headphones.
Soderbergh, who has shot a number of films on Red cameras, is still working on the design with pricing and a release date not yet set, according to Red founder Jim Jannard.
Red makes its cameras at its Parker facility in Irvine, but it is unclear where the headphones would be made. Soderbergh told tech product news and review website CNET they would be made in the U.S.