Quiksilver Falls on Q2 Results
Thursday, June 6, 2013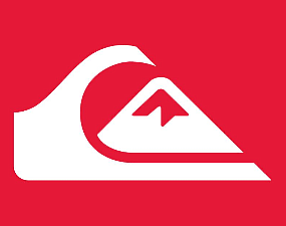 Shares of Huntington Beach-based action-sports apparel maker and retailer Quiksilver Inc. fell on disappointing results for its second-quarter ended April 30.
Quiksilver was down as much as 9% in after-hours trading to a market value of roughly $1.28 billion.
The company reported a loss, excluding charges, of $20 million during the April quarter. That's widened from a $2 million loss in the year-earlier period and far below the consensus estimate of a $6.66 million profit.
Quiksilver's net revenue for the quarter fell 5%, excluding the impact of exchange rates, to $459 million.
Analysts on average expected revenue of $505.36 million.
Quiksilver's Americas division was its only business unit that saw net revenue growth during the quarter, up 4% in constant currency to $229 million.
The company has made a number of executive promotions and hires, with its most recent being its first-ever chief marketing officer.
Quiksilver also recently announced a profit improvement plan with a focus on the company's three core brands and globalized operations.
"Our second quarter performance reflects net revenue declines primarily within our [Europe, Middle East and Africa] wholesale channel, along with lower gross margins across all three flagship brands, particularly with DC," Chief Executive Andy Mooney said in a statement. "We continued to liquidate prior seasons' inventory and meaningfully lowered operating expenses."
Skate brand DC Shoes was the only one of Quiksilver's flagship brands to see net revenue increase during the April quarter by 1% to $129 million.
The Quiksilver brand fell 10% to $182 million, while Roxy fell 4% to $129 million.
The company did not provide guidance for the current quarter, but said it expects earnings before interest, taxes, depreciation and amortization to grow from the $91 million it saw in the year-earlier period.