PacTrust Moves to Raise $35M
Thursday, June 6, 2013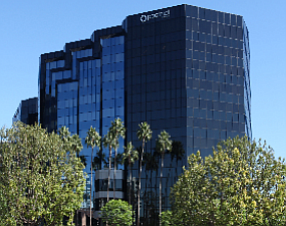 Irvine-based First PacTrust Bancorp Inc. is raising $35 million through a public offering of 1.4 million depositary shares that represent an interest in the company's preferred stock.
The transaction leaves room for underwriters to buy another 210,000 shares for an additional $5.25 million.
First PacTrust, which operates through its PacTrust and Beach Business Bank subsidiaries, said it expects to use the money for "possible acquisitions, support of organic growth" and investments in subsidiaries.
First PacTrust is the second-largest bank based in Orange County, with $2.05 billion in assets as of March.
The company recently sold eight of its branches to Spokane, Wash.-based AmericanWest Bank, a deal that generated about $13.5 million in gains.