Oculus Co-Founder Dies
Tuesday, June 4, 2013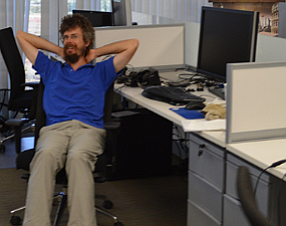 Computer graphics engineer and founding member of Irvine-based Oculus VR Inc. Andrew Reisse died last week.
He was struck by a speeding car that was being chased by Santa Ana Police Department officers on Thursday.
Reisse helped found and also served as lead engineer of Oculus, which makes virtual reality headsets used to play 3-D games.
"Andrew's contributions span far and wide in the video game industry," the company said in a memorium on its blog. "His code is embedded in thousands of games played by millions of people around the world."
Reisse helped start Maryland-based game development software maker Scaleform when he was 19. He moved to California to work at Aliso Viejo-based Gaikai before going on to Oculus.