Billabong International Sale Talks Yield No Deal
Tuesday, June 4, 2013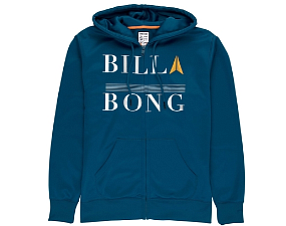 Shares of Australia-based Billabong International Ltd. plunged 49% in Australia Tuesday after it said talks with two suitors have officially ended, resulting in still no sale for the troubled action-sports company.
Billabong International, parent of Irvine-based Billabong USA, said talks with a group led by Americas President Paul Naude and New York private equity firm Sycamore Partners Management have concluded.
The Naude consortium, whose last conditional offer was $299 million for the company's entire stable of retail and apparel brands, had entered into exclusive talks with Billabong International last month. The 10-day period expired and was then extended as talks dragged on.
Separate negotiations between a second bidder involving Palo Alto private equity firm Altamont Capital Partners and VF Corp., the parent of Cypress skate shoe and apparel maker Vans Inc., have also ended, Billabong International confirmed.
The company's shares resumed trading on the Australian Securities Exchange Tuesday morning in Australia after being halted from activity for most of last month. The company had a recent market value of $109.39 million.
Billabong International said it is now in talks with Altamont and Sycamore on "alternative refinancing and asset sale transactions" to pay off its debt.
The company confirmed it has placed its Canadian retail chain West 49 on the sales block "as part of the focus on costs and overall business performance."
"It's our intention to conclude these discussions as soon as practically possible while aggressively reducing costs across all our global operations," Billabong Chairman Ian Pollard said in a statement.
The company also updated the market on its business, which continues to be challenged. Same-store sales of its Australian retail business is down 5.4% so far this year, while the Billabong brand has been hit particularly hard in Europe.
Meantime, the company's Americas retail business has shown signs of improvement and overall "is slightly ahead of plan for the half," the company said.
Billabong International now expects earnings before interest, taxes, depreciation and amortization for the 12 months through June to be between $65.4 million to $72.2 million. That's lowered from guidance provided earlier this year of EBITDA in the range of $72.2 million to $82.9 million.