Vinny's Other Play: Bay Area Real Estate
FINANCE: Adds 150-acre former Cisco land to Integral portfolio
Sunday, June 2, 2013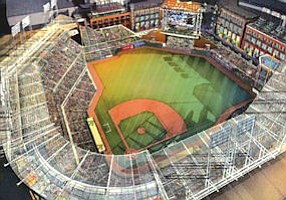 Four years ago, he recapitalized Newport Beach-based developer Integral Communities as it struggled to survive the depths of the recession.
"I do business with friends, and I'm also a bit of a market timer," said Smith, whose involvement with Integral was largely unknown to outsiders. "It's a boom-and-bust business."
It was Integral that closed the Cisco deal last month, fueling a comeback story that could culminate in an IPO.
Financial details of the former Cisco-owned land were not disclosed.
Integral, which has about 20 projects of that scale in the works, is on track to post $500 million in revenue and an operating profit of $250 million this year, according to Smith.
"Public markets are salivating at something like that," he said. "When you go from $100 to $500 million in revenue, all the bankers in the world are coming after you. We're trying to decide whether to take it public or not; I don't think we will."
Integral has tracts in the East Bay towns of Tracy and Livermore that can support up to 500 homes. It has a 300-unit luxury apartment project at Main and MacArthur in Santa Ana, in addition to others near Angel Stadium and in the San Diego market.
"The real way to make a lot of money in real estate is serving the masses," said Smith, who began crafting his plans for life after Quest as the long negotiation process with Dell played out.
That's one of the reasons Toba has been so active out of the gate growing its portfolio. It already has notched a successful exit, with another potentially on deck.
In mid-May, Toba-backed SignNow Inc., a Newport Beach company that provides digital notary and other signature services, was sold for more than $10 million to Campbell-based Barracuda Networks Inc.
Toba led a $9 million financing round for Codenvy in February, spearheading its relocation to San Francisco from France. The company provides cloud-based services to code, build and test apps.
It recently took a stake in Atlanta-based Liquidware Labs Inc., which makes software that helps businesses move operating system applications to devices and virtual platforms.
"Cool" Software
Smith said he's invested in some "cool" software-as-a-service plays, the consumer segment, and companies that are bridging the old—such as filling out medical forms—with the new, via the cloud and medical sensors, in one example.
"We had some pent-up deals— because of the situation with Dell and Quest—that allowed us to flow very rapidly with some large transactions" once the sale was final, he said. "It will slow down, and we'll maybe pick up two or three investments per quarter."
Smith considers the SignNow deal a small exit. The next one in the hopper is projected to be much larger, but he's keeping that deal under wraps for now.
"We have a big exit coming up, but we'll see," he said. "We may buy the company instead of letting it get acquired."
Prev Next