IN-FLIGHT ENTERTAINMENT COMPANY GROWS TO 81,000 SF
IMS Expansion Fills Out Koll Co.'s Building in Brea
Sunday, June 2, 2013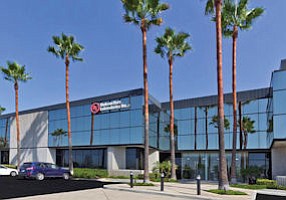 Larger competitors in the industry include Panasonic Avionics Corp. in Lake Forest and Irvine-based Thales Avionics Inc.
Shur Thing
Shur-Lok Co., a manufacturer of fasteners and fittings for the aerospace and defense industries, has inked a lease deal for its longtime Irvine headquarters.
The company recently signed the lease for the roughly 70,000-square-foot industrial building at 2541 White Road, located in an industrial park a few blocks from the San Diego (405) freeway near the intersection of Jamboree Road and Main Street.
The value of the lease is more than $4 million, according to Don Yahn, senior director for the Irvine office of Cushman & Wakefield Inc., whose brokerage team worked on the transaction.
Shur-Lok has about 200 employees in Irvine and has occupied the local location for nearly 40 years. It makes a variety of aerospace fasteners, including inserts, barrel nuts, adjustable diameter bolts, fluid fittings and lock nuts.
The company, which also has operations in Belgium, was bought by Portland-based Precision Castparts Corp. in 2006 for $113 million.
Former owners of Shur-Lok still own the Irvine building and lease it back to Precision Castparts.
Fremont Buy
Newport Beach-based developer Integral Communities has bought a 150-acre parcel of land in the Alameda County city of Fremont.
A housing or mixed-use complex could be built on the land—which is near the I-880 freeway and was once eyed as a potential stadium for the Oakland A's. The site isn't currently zoned for residential uses.
Integral has other apartment and retail developments in the works in Northern California, as well as some local projects. The company, whose inventors include Vinny Smith, bought the Fremont land from Cisco Systems Inc. for undisclosed terms (see story, page 1).
Prev Next