REAL ESTATE: 4-BUILDING TRADE WITH BURNHAM IN NEWPORT CENTER
Irvine Company in Rare Property Swap
Sunday, July 28, 2013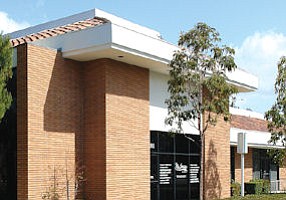 The exchange "makes sense for both parties," said Irvine Co. spokesperson Mike Lyster.
Other Properties
Burnham USA owns 10 office properties in the area around Newport Center, totaling close to 250,000 square feet, according to the company's website.
The company is believed to be the second-largest office owner in Newport Center, behind Irvine Co. It also co-owns the 16,500-square-foot Newport Beach Athletic Club, the oldest fitness facility in the city.
The company owns a variety of commercial properties beyond the Newport Center area, including the South Coast Collection shopping center in Costa Mesa.
The deal gives Irvine Co. two more offices on the 500 block of Newport Center, which is seeing a heavy amount of construction as the landlord adds a 19-story tower at 520 Newport Center Drive, next to its existing headquarters.
The roughly 300,000-square-foot office is scheduled to be finished by fall 2014, with an accompanying parking structure completed the following year. Specific leasing plans for the office tower haven't been announced to date.
Pimco HQ
It's one of two office towers Irvine Co. is building in Newport Center, along with a 380,000-square-foot headquarters being built for Pacific Investment Management Co. at 650 Newport Center Drive.
Irvine Co. could opt to consolidate its own operations into the new 520 Newport Center Drive building or lease out the space, depending on market conditions and its own needs.
Taking over ownership of the two medical office properties on San Joaquin Hills Road is expected to provide Irvine Co. a bit more flexibility during the remainder of construction for the office and parking structure.
There's no plan to raze or significantly alter the two San Joaquin Hills buildings, and the property is getting upgrades to its landscaping, Lyster said.
Prev Next