California Republic Bank Posts Increased Profit
Wednesday, July 24, 2013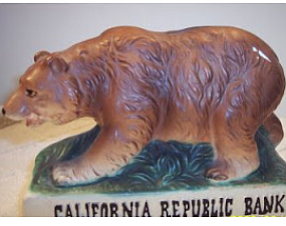 Irvine-based California Republic Bancorp posted $2.8 million in net income for the second quarter, nearly triple its profit for the same period a year ago.
Net interest income grew 37% year over year, to $7.7 million.
Noninterest income totaled $735,000, compared with $310,000 a year ago.
The holding company of California Republic Bank had a 53% growth in assets over the past year, topping $737 million as of the end of June.
It had $392.4 million worth of loans outstanding at the end of the quarter, down about 8% from the year-ago total. The bank attributed the decrease to the recent securitization of $238 million of its auto-loan portfolio.
Total deposits grew by about 55%, to nearly $670 million.