Broadcom Shares Slide on Worries Over Apple Business
Wednesday, July 24, 2013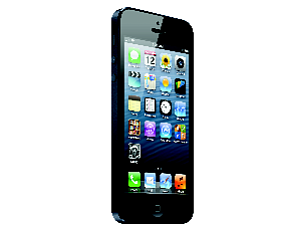 Shares of Broadcom Corp. continued to slide in afternoon trading Wednesday, a day after the Irvine-based chipmaker reported mixed financial results for the second quarter and provided a revenue outlook in the current quarter below Wall Street expectations.
Investors sent shares down more than 15% Wednesday to a market value of about $15.4 billion, seizing on analyst downgrades and mounting worries that the company is losing business from Apple Inc.
Broadcom specializes in communication chips that go in tablets, smart phones, set-top boxes, broadband modems, networking gear and other products.
The company posted revenue of $2.09 billion in the recently ended quarter, up 6% from a year ago and missing Wall Street expectations.
Analysts on average had forecast sales of $2.1 billion.
Net income came in at $436 million, about the same as a year ago and beating estimates.
Wall Street was expecting adjusted profits of about $388 million.
Broadcom competitor Texas Instrument on Monday announced it had sold some of its wireless connectivity technology for $315 million to a single company, but didn't name the buyer. Some company watchers believe it's Apple, which has relied on outside suppliers for its baseband and combo chips for its iPhone, iPads and MacBooks.
Apple was Broadcom's second-largest customer last year, behind Samsung.
The Cupertino-based company accounted for 14.6% of Broadcom's record $8.01 billion in sales last year.
Broadcom provided guidance on revenue, gross margins, and research and development for the current quarter.
The company projected sales of $2.05 billion to $2.2 billion in the current quarter, below analyst expectations of $2.25 billion.
Gross margins in the current quarter are projected to be about 49.5%, flat from the recently ended quarter.
Research and development is projected to range from $793 million to $813 million, compared with $793 million in the recently ended quarter.